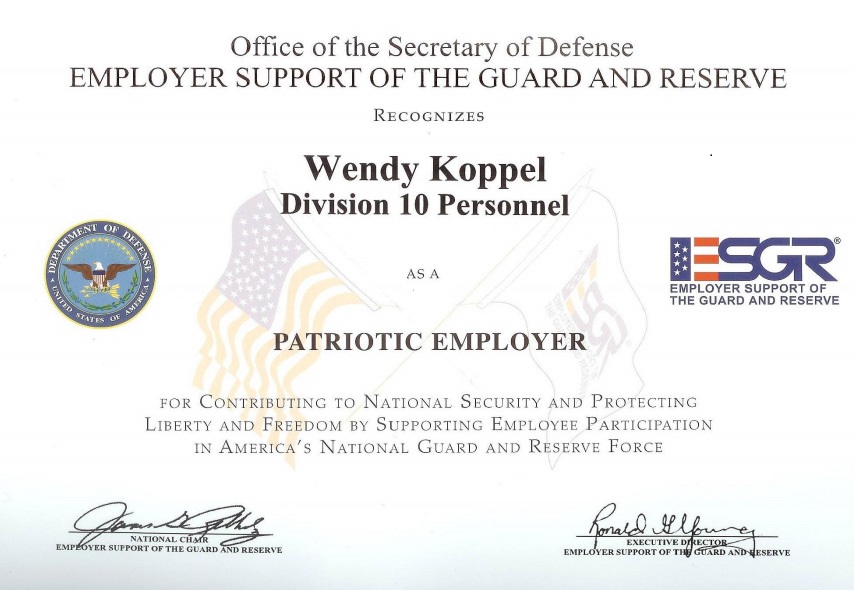 Hiring Our Military Envoys
Here's to the heros.
The men and women who have made the remarkable commitment to a higher cause and a selfless contribution to the country they call HOME. We can salute them, thank them and drape them in medals. But our gratitude does not stop when their service ends. Our job just begins … to provide them with career opportunities which will assure both the compensation and the challenges that they so honorably deserve. To this noble cause we humbly dedicate our time, energy and resources.
Recipient of The Patriot Award
United States Department of Defense
Employer Support of the Guard and Reserve
August 2012